HandyGames™ is part of the THQ Nordic and Embracer Group family and operates as an international publisher for small and mid-sized projects and developers for a worldwide audience.
The focus lies on creating and publishing games for next gen consoles like Microsoft Xbox One, Nintendo Switch and Sony PS4 as well as games for Steam and many other PC gaming distribution channels. HandyGames™ produces titles for new innovative gaming platforms, for example VR (Virtual Reality) on Oculus Rift, HTC Vive and Samsung Gear VR, but also offers games of all kind of genres for Android smartphones and tablets, Apple iPhones, iPads and many other mobile and smart devices.
As a games company and that is truly passionate about gaming, we always strive for gameplay innovation. We received the German Developer Award as "Best German Game Studio" in 2015 and produced and published award-winning games of virtually every video gaming genre imaginable for a diverse range of audiences and gameplay styles. One example is "Townsmen VR" which was awarded with the German Games Award 2018 in the category "Best Game Design".
Located in beautiful Giebelstadt in the north of Bavaria and close to the university city of Würzburg, HandyGames™ is a proud part of the German and European gaming scene.
Whether you're a developer looking to get published or a fan of indie games, you're certainly with the right company (no pun intended) when you're with HandyGames!
Sign up for our newsletter and become part of our family and friends.
HandyGames will use the information you provide on this form to be in touch with you and to provide news and updates.
By activating the button, you agree that HandyGames may contact you via e-mail to inform you about updates about upcoming releases and games under development. You can revoke this consent at any time with future effect by sending an e-mail to newsletter@handy-games.com. We inform you that the revocation of consent does not affect the legality of the processing carried out on the basis of the consent until the revocation. Further information can be found in our privacy policy .
Ever-changing and steadily improving technologies are part of our everyday life in this business and we at HandyGames™ take pride in trying to be on the forefront of the latest innovations in this field. We love being on new platforms, trying out new concepts and setting standards along the way.
This passion for progress and the opportunities it offers continues to reinforce our strong belief in supporting innovative technologies like the Nintendo Switch. We have also been among the first developers who offer Virtual Reality games to new platforms such as Oculus Rift, HTC Vive or Samsung Gear VR.
Virtual Reality (VR)
HandyGames™ continues to fight at the forefront, pushing the limits of new technologies. With one of the first VR multiplayer concepts we want to take the next step into an exciting future.
Mobiles and Tablets
We have been successfully creating for mobile platforms ever since we started developing games. While our focus may have evolved, we are still supporting our base.
Wearables
HandyGames™ is a leading developer of wearable apps and games.
Gamepads
For an even better gaming experience, our games are optimized for all relevant gamepads like the NVIDIA SHIELD or the MOGA game controller.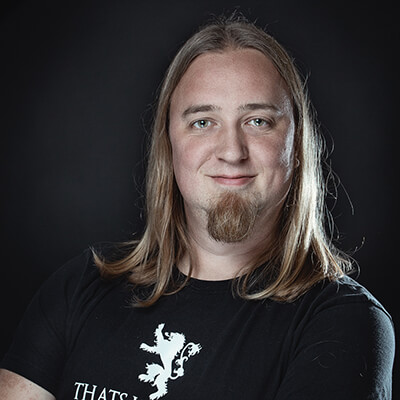 Christopher is one of the founders of HandyGames™ and a true veteran in the gaming industry. He is responsible for the business development and the sales of our company and manages cooperation with our international partners. As the face of HandyGames ™, Christopher regularly speaks at developer conferences and events. For his achievements in 2014, he received a seat in the Hall of Famer of Pocket Gamer.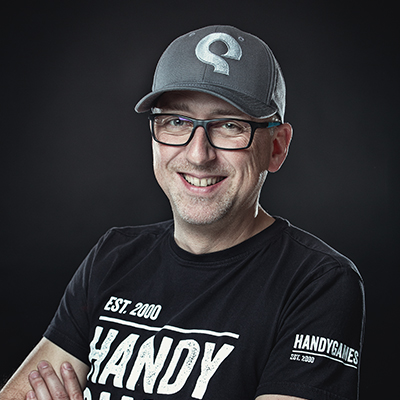 With over 20 years of experience in the gaming industry, our CEO Markus is responsible for managing HandyGames™ as a whole. He oversees all projects as well as publishing and is in charge of "Scrum", the agile development process used by the company. As a member of our human resources department, he is always on the look-out for new team players.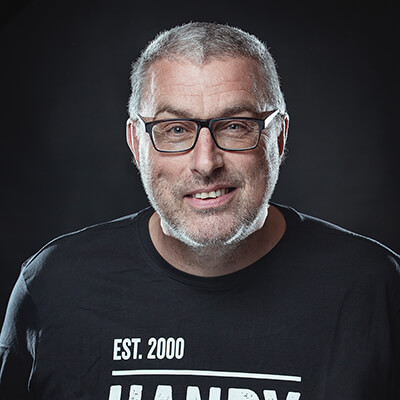 Udo is the businessman behind HandyGames™ and also a member of our human resources department. He oversees the company's financial and legal affairs with hawk's eyes to guarantee accuracy and transparency.